Delicious Catering Experiences for All EVENTS
Royal Catering is a combination of great food, genuine tastes and the best team! We offer high quality ingredients and personal approach to creating menus for your special event.
Royal Catering was made by a married couple Lauri and Kristi, whose dream was to open a catering that would make every event extraordinary and unforgettable. 
They both have previously worked in reputable restaurants and catering companies. Lauri is a member of the Estonian Chefs Association, and he is responsible for the beautiful warm buffets and à la carte menus. Kristi is a chef who can also be called the queen of appetizers. Her creations embody the beauty and flavors of harmony.
Our dedicated team ensures a memorable culinary experience for you and your guests. Personalized menus are crafted using only the finest ingredients. Our commitment to exceptional service, attention to detail, and professionalism sets us apart from others."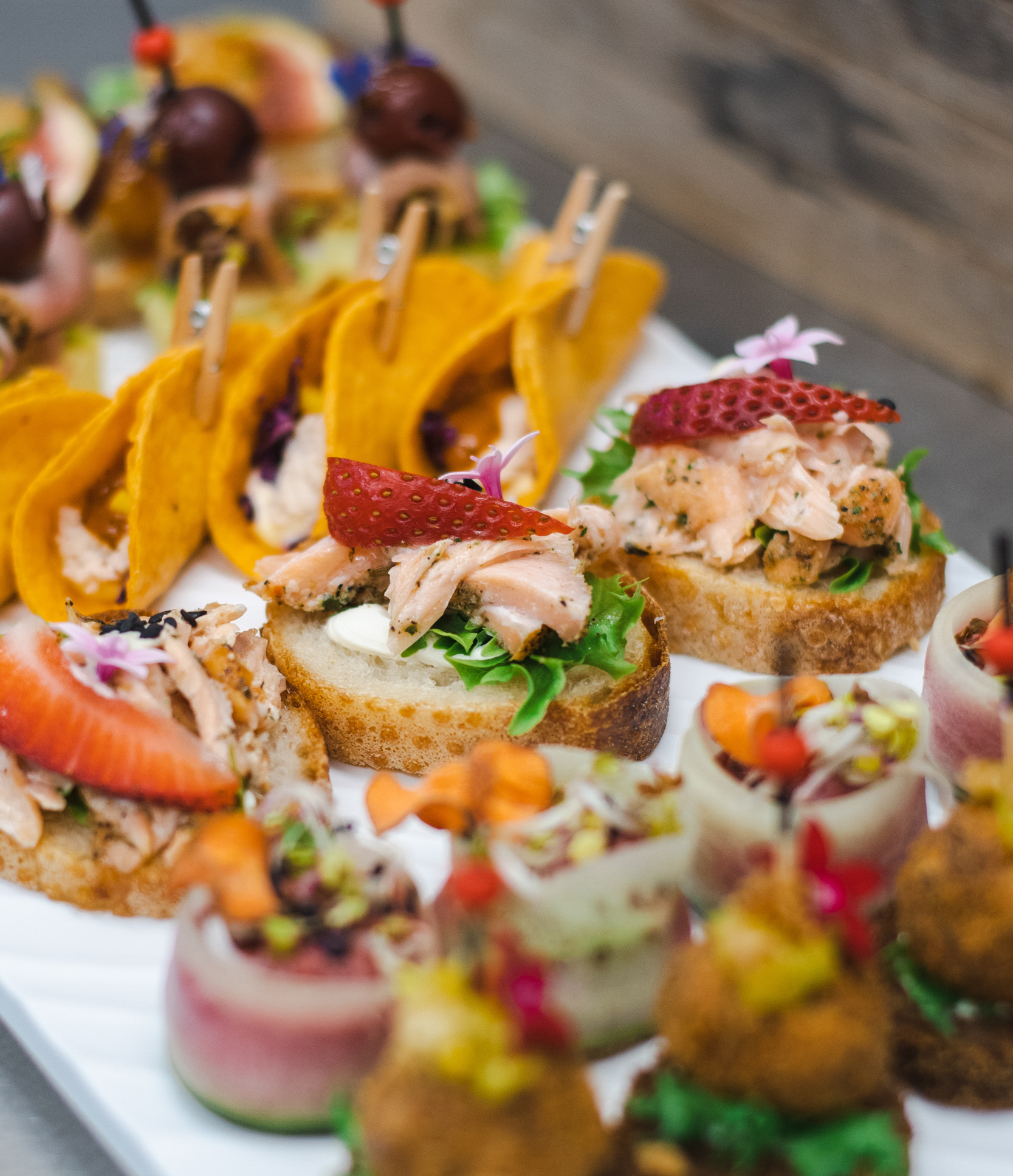 Toit ei ole lihtsalt kütus
Olgu selleks luksuslik pulm, suurem firmaüritus, sünnipäevapidu või väike kodune istumine, meie pühendunud meeskond annab endast kõik, et leida sinu üritusele parim lahendus.




Satisfied clients all over Estonia
" Soovitan🤩! Olen mitmel korral tellinud peolaua Royal cateringist, toit on nime vääriline 😋. Super meeskond 👨‍🍳👩‍🍳 "
Kristi Arand
"Väga meeldiv ja kiire teenindus. Toidud olid tõeliselt maitsvad ja väga ilusti garneeritud. Jäin väga rahule ja tellin kindlasti veel. "
Maarja Vester
"Aitäh Royali meeskonnale meie pulma teenindamise eest! Väga kiire ja meeldiv suhtlus, maitsvad ja silmale ilusad toidud/suupisted. Ka peokohas suudeti kiiresti ja asjatundlikult reageerida ootamatustele, ilma et see kusagilt välja oleks paistnud 😊 Kindlasti soovitan, kui otsite vastutustundlikku meeskonda ja maitseelamusi!"
ELINA TEHVAND
"Suured tänud maitsva toidu ja kauni serveeringu eest. Part oli parim!!! Kindlasti tellime veel- kvaliteedi ja hinnasuhe igati paigas. "
MARIA JUHANI
Lauri and Kristi are young leaders, with a young, enthusiastic team. We asked them to cater for 200 senior political and military people at a major defence industry event in Tartu. We hadn't used them in previous events, but wanted to support local talent. WOW. We were simply blown away. The number of compliments from delegation members around the world (UK, Qatar, Germany, America), was a testament to the incredible professionalism of this team. Good value for money, no doubt. The food was inventive, the portions were generous, and the coffee and tea were kept fresh all day. Tangent Link will 100% be working with Lauri and Kristi for next year's much larger event.
John Longhurst
CEO, Tangent Link